Summary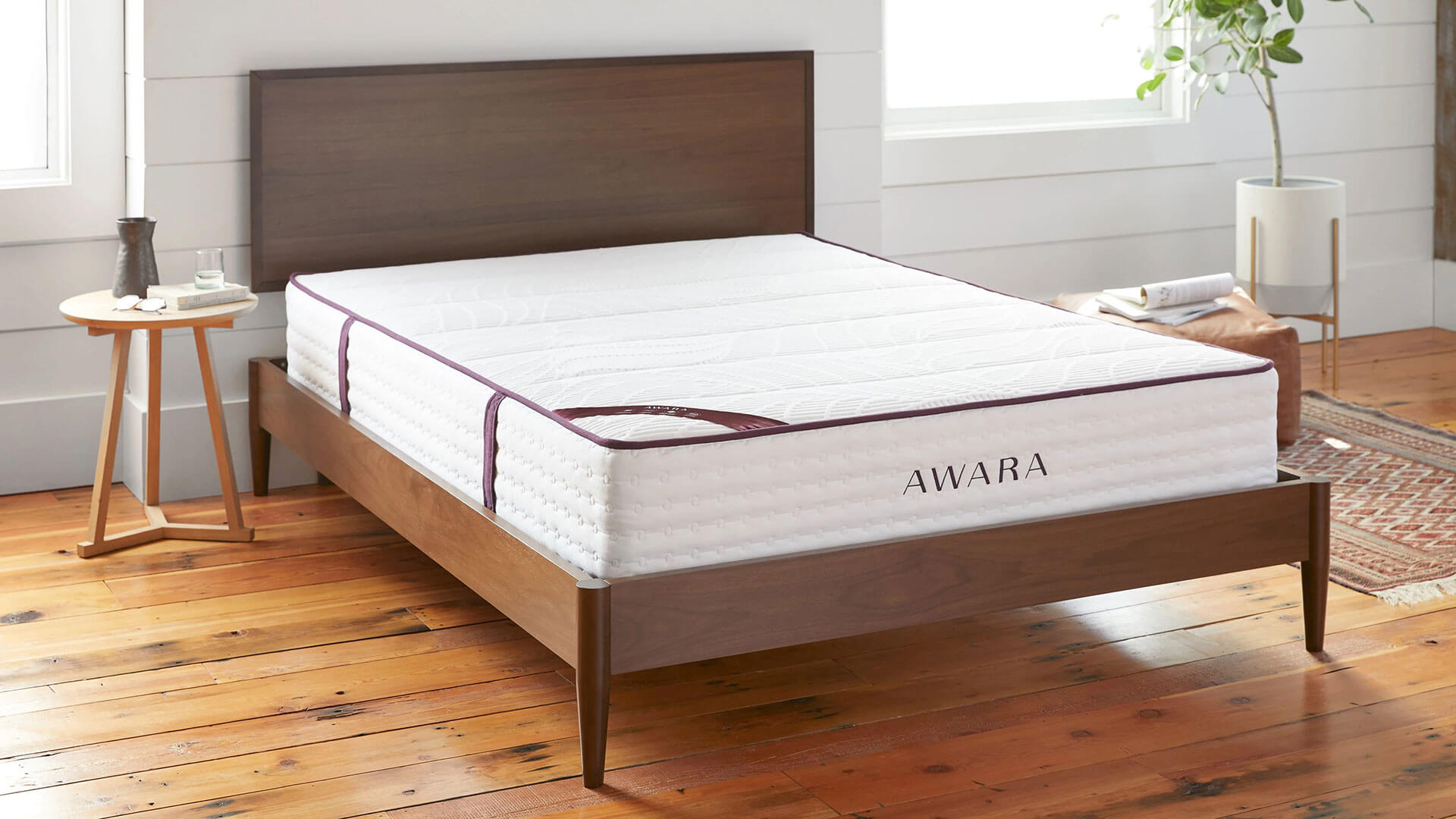 About Awara:
Awara's journey starts with the mission of creating eco-friendly, organic, and high-quality mattresses. Materials are sustainable and designed for comfort and support.
In this Awara mattress review, we will focus on providing you all you need to know about the Awara brand's most popular mattress: Awara Natural Hybrid Mattress.

The mattress: The Awara organic Mattress is crafted with natural materials, promoting sustainability and a "good for the world" mission.
Motion isolation: The Awara hybrid Mattress utilizes latex and individually-wrapped coils to offer average motion isolation, providing a balance between bounce and reducing motion transfer.
Lifespan: With its construction featuring Dunlop latex and a support core of pocketed coils, the Awara Latex Mattress is designed to have a longer lifespan, typically lasting for around 7-8 years.
Edge support: The Awara Mattress boasts solid edge support, aligning with the performance of most hybrid mattresses available in the market.
Noise level: While the pocketed coils in the Awara Mattress contribute to a generally quiet usage, there may still be some minimal sound produced.
Warranty: The Awara brand provides a non-prorated Forever Warranty, ensuring free replacement of a defective mattress during the first ten years of ownership. After this period, the Awara Sleep offers free repair, re-covering, or replacement if a defect is found, with a flat $100 transportation fee charged only if no defect is detected.
Sleep trial: Similar to many luxury mattress brands, Awara offers a generous 365-night sleep trial that begins after a 30-day break-in period, allowing ample time for customers to experience and evaluate the mattress's comfort and suitability.
Certifications: The Awara organic mattress holds multiple certifications ensuring that it meets stringent standards for sustainability, environmental friendliness, and product safety.
Quick Overview
An award winning mattress backed by third-party sustainability certifications, the Awara is a one-of-a-kind mattress made from natural materials. Its premium materials couples with an affordable price tag makes this an ideal mattress for anyone who wants luxury in their home without breaking the bank. 
Cyber Monday Sale! Up to 50% OFF
Shipping/Returns
& Returns